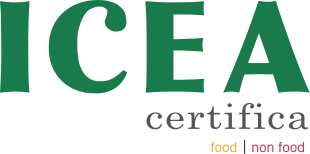 ICEA certifies all those who work daily to improve the economic, social and environmental performance of companies and, above all, those entrepreneurs who manage, maintain and develop their businesses by imagining a better future for themselves, for their children and, in general , for its own territories.
Each certification scheme expresses responses aimed at specific sustainability needs of products and services.
But it is from their integrated, synergistic and widespread use that the implementation of an overall sustainable development strategy depends. It is the whole system that counts: respect for the environment and respect for man.
CERTIFICATION PROCESS
The certification process involves the verification by ICEA that the products or services put on the market comply with organic standards or other voluntary product or service specifications. Although not all certifications follow the same procedure, the certification process can be divided into 5 main phases.